Archive for July, 2008
K2, best known for their enterprise grade workflow engine, has recently released information on their latest product, K2 blackpoint.  They are positioning this product for use when you need something more powerful than SharePoint Designer, don't want to write custom code and don't need the advanced features (or cost) of their primary workflow product, K2 blackpearl.
I haven't played extensively with it yet, but they do have a good overview video and a trial download to check out.  I'm looking forward to putting it through its paces in the coming weeks.
K2 is also having a little contest, like an internet scavenger hunt, where you can win prizes and everlasting internet fame.  In order to win, you need to find some images scattered across various sites, blogs and webcasts.  Luckily for you, you've found one such location.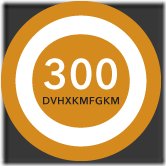 Comments are off for this post